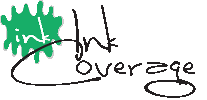 Calculate toner or ink coverage from a pdf file.
Install Application
UnZip the zip file - on the Mac (do not unzip on Windows or Linux).
Double click on the inkcoverage.dmg. This will mount the disk image. Drag Ink Coverage Program into the Applications folder. If you are using this program every day to quote by remember that you can drag the icon to the dock menu.
This program is a compiled universal version and runs on a PowerPC and Intel.
OSX- Tiger - El Capitan.
Open Pdf file
In the menu File>Open... select a pdf file. Most design programs will allow you to export your design to a pdf file. This file format preservers your page size. After the pdf is open you will see a preview of all pages and the selected page in the main window.
Scan Full Color
Select the Scan>Scan Full Coverage menu to find out the printing cost will be in full color.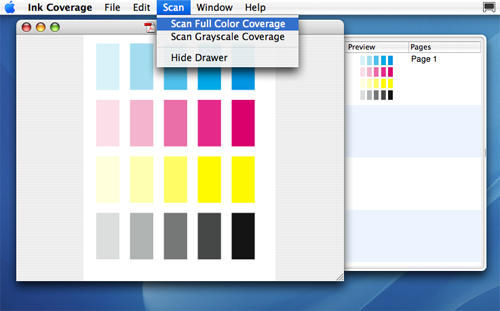 This cost will be based on the default printer profile located in the Ink Coverage>Preferences menu. A window will pop up displaying the results.
Scan GrayScale
Choose Scan>Scan Grayscale Coverage for black and white only. This will give the estimated cost when printing grayscale whether or not the design is in grayscale. We use this when the file is mixed color and grayscale, or all color, and we print grayscale.
Your Printer Profile
Select Ink Coverage>Preferences... The Preference Dialog will appear.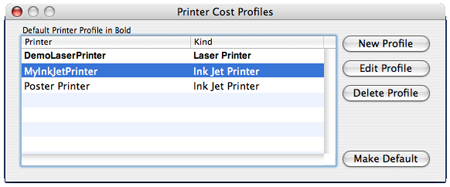 You may add, change, and delete profiles here. The defaulted printer profile will be used to calculate costs. Also, if you have 2 or more printers you want to compare, you do not have to close it. Just scan the pdf and get the results, make another printer the default and re-scan.