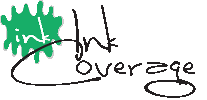 Calculate toner or ink coverage from a pdf file.
Buy Registration
We need your email address in order to send you the registration number.
Your email will not be sold or given to anyone.
After your payment goes through we will email the number. Be sure if you have spam protection that sales@inkcoverage.net will go through. Any problems be sure to use our contact page or email us at sales@inkcoverage.com. This program is being sold through Hobart Printing, LLC. www.hobartprinting.com
We have been in business since 1995.
We use PayPal. If you do not have a paypal account they will be able to process any debit/credit card. If you have not downloaded the free demo version, please go to the home page and download. This is the full version.
After form is submitted you will be directed to a confirmation page.
After you submit confirmation page you will be sent to Paypal on a secure server.
After the payment of $59.00 USD is made be sure to go back to merchant if you are not redirected back. This will complete the process and an email with registration number will be sent.
You will be sent to confirmation page on submit.